Shop
Dutch Pen Show souvenirs!
We've worked together with some of our vendors to come up with beautiful products that are exclusive to the Dutch Pen Show!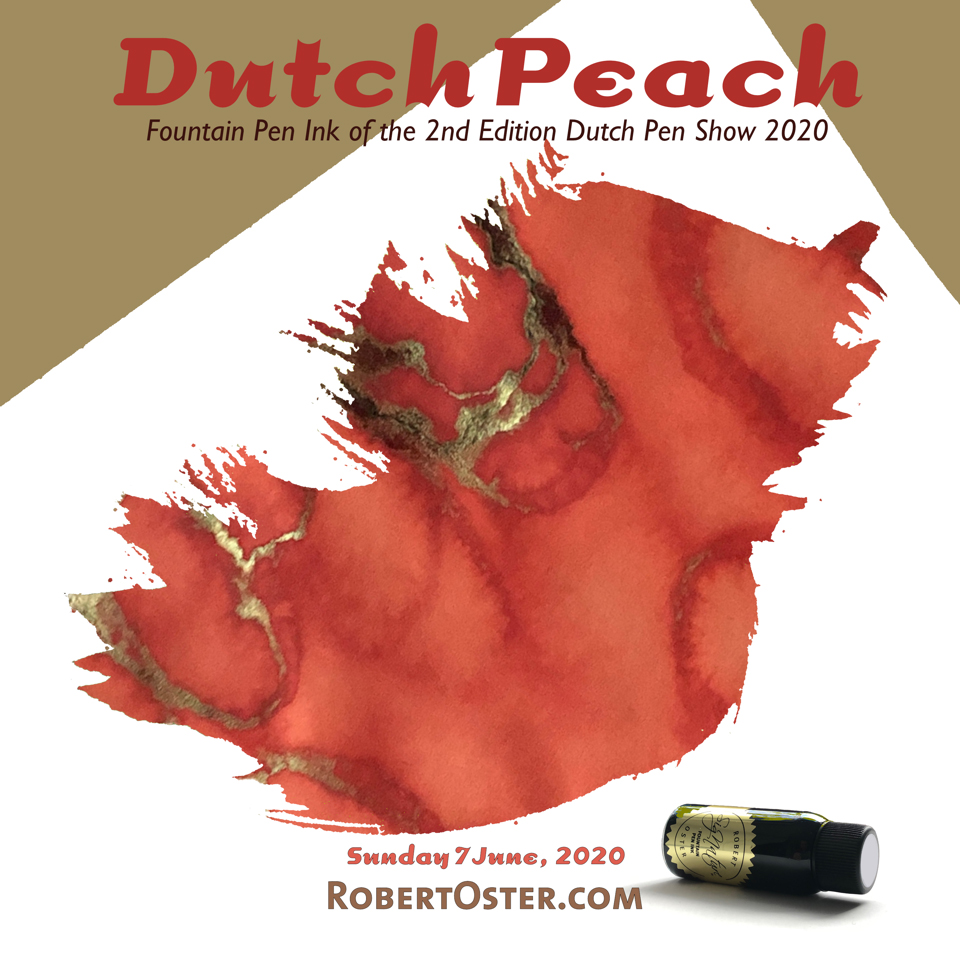 For the Dutch Pen Show of 2020, Robert Oster Signature Inks developed a gorgeous Peach coloured ink.
We wanted to sell this ink to the visitors of the DPS, but sadly, the show got cancelled. 
After careful deliberation with Robert Oster and Appelboom Pennen, we are happy to announce that the Robert Oster Dutch Peach ink will now be sold by Appelboom Pennen, with 100% of the proceeds going to the Dutch Pen Show.